COVID-19 Information
As per the latest guidelines from the Government, we are now able to allow those from 2 households to go out on a Day Boat.
Explore the secret waterways of Britain on one of our self-drive Day Boat Hire narrowboats.
With 11 starting locations across the waterway network and boat sizes to accommodate up to 12 people, you and your family or friends can afford to kick back and relax for the day as you enjoy watching Britain's most stunning countryside drift by.
UNSURE OF WHAT YOU'RE LOOKING FOR? WE'RE HERE TO HELP! JUST CALL AND TALK TO ONE OF OUR FRIENDLY TEAM

Day boat hire routes are incredibly varied and will ensure you'll have a relaxing but fulfilling time with plenty to see along your travels.
We have day boat hire for up to 8, 10 and 12 people as well as a wheel chair accessible option.
Suitable for up to 8 people, these boats are great for small families and couples
Suitable for up to 10 people, these boats are great for large families and groups of friends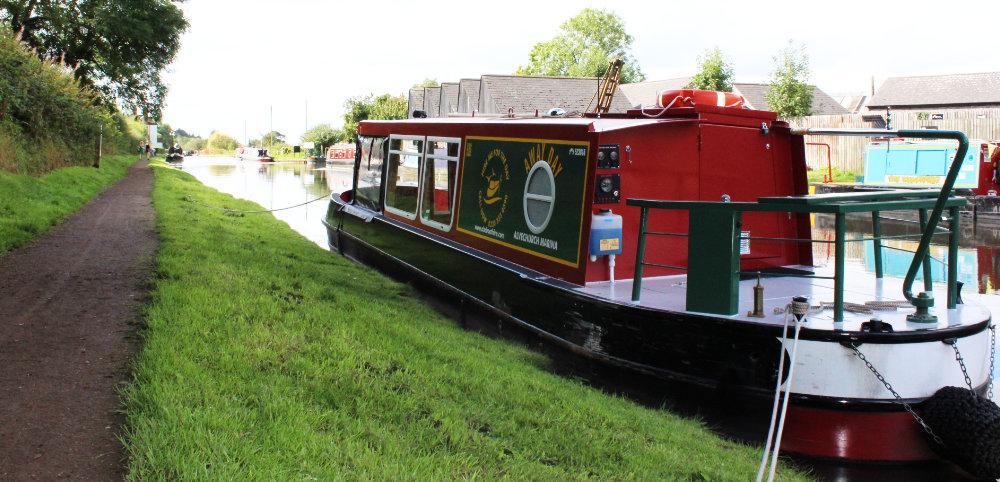 Our biggest day boats for large groups of people or those who want more space
A relaxing & fulfilling day on the water
A relaxing & fulfilling day on the water
Don't take our word for it…

The marina give a great introduction to the boat, and lent us life jackets. We appreciated the fact that the engineer stayed with us for the first couple of minutes and didn't make us feel anxious. Fantastic day, super friendly staff.

Excellent service, clean, tidy boat..
Everyone, from nine months of age to sixty, had a fabulous day. We took a picnic lunch and bought beer at a canalside pub. An excellent family day out.
Trip on Day Dream (Anderton), Review form Feefo 

A first class, relaxing day out
The company's personnel were excellent, being helpful and enthusiastic, and the whole experience was exactly what we were anticipating. The whole experience can be highly recommended.
William Read, TripAdvisor